Regular price
€629,00 EUR
Regular price
Sale price
€629,00 EUR
Unit price
per
Sale
Sold out
With our CALIFAKTUR 200Wp solar bag, you can get solar energy directly onto your VW bus and enjoy a sustainable power source for all your needs on the go. This high-quality solar bag is specially developed for your VW bus and offers the perfect solution to make your trips even more comfortable and environmentally friendly.
Powerful solar energy : Your CALIFAKTUR 200Wp solar bag is equipped with high-quality solar modules that generate an output of 200 watt peak (Wp). This means you can produce enough energy to charge your batteries, power electronic devices and use light sources without relying on external power sources.
Victron 75/15 Smart Solar Charge Controller : The delivery includes the reliable Victron 75/15 Smart Solar charge controller. This intelligent charge controller optimizes the charging efficiency of your solar bag while protecting your batteries from overcharging. With its high-quality design, it ensures that you get the maximum energy output from your solar bag.
Easy installation : Your CALIFAKTUR solar bag is designed so that it can be effortlessly attached to the side of your VW bus. Thanks to the included piping stones, you can attach the bag securely and stably to your vehicle without drilling or complicated assembly. Installation takes no time at all, so you can benefit from solar energy straight away.
Complete connection kit : The set contains all the necessary connection cables to smoothly connect the solar bag to the Victron charge controller and feed the energy into your batteries. You don't have to worry about additional accessories - everything you need is already included.
Robust and durable : Your CALIFAKTUR solar bag is made from high-quality materials and is designed to withstand the demanding conditions on the go. The solar cells have an ETFE coating and the solar bag is resistant to UV radiation, so it will provide you with reliable service for many years.
With the CALIFAKTUR 200Wp solar bag for your VW bus, you are always independent of external power sources and can fully enjoy your adventures in nature. Use the power of the sun to power your electrical devices, charge your batteries and make your stay outdoors even more pleasant. Get your solar bag today and experience the future of mobile energy generation!
Scope of delivery:
Solar bag 200Wp with practical carrying bag
Anderson Power connection cable on the solar bag: 1.5m
Extension cable Anderson Power 3.0m
Anderson Power connection cable to the charge controller: 0.5m
Victron SmartSolar charge controller 75/15
Battery connection cable 4mm ²
3 piping stones for lateral attachment in the original piping rail
Dimensions:
folded: 400x385x70mm
unfolded: 1435x1145x15mm
Weight:
6.2 kg
Versand

Innerhalb Deutschlands liegen die Versandkosten bei 6,90€.

Außerhalb Deutschlands liegen die Versandkosten bei 12€.
Abmaße

zusammengefaltet: 400x385x70mm
entfaltet: 1435x1145x15mm
Solarmodul Details

Nennleistung: 200Wp

Max. Spannung Vmpp: 20,0 V

Strom Max. Imp: 10,0 A

Leerlauf Spannung Voc: 23,6 V

Kurzschlussstrom Isc: 11,0 A

Beschichtung: Doppel ETFE, strukturiert

Zelltyp: Monokristallin

Zellwirkungsgrad: 22,5%

Anschlusskabel: 1,5m mit Anderson Power Stecker

Temperaturbereich: -40°C bis +85°C

Max.Systemspannung: 200 V DC

STC (Standard Test Conditions) Bestrahlungsstärke 1.000 W/m², Spektrale Verteilung AM 1,5 Temperatur 25±2 °C"
Share
View full details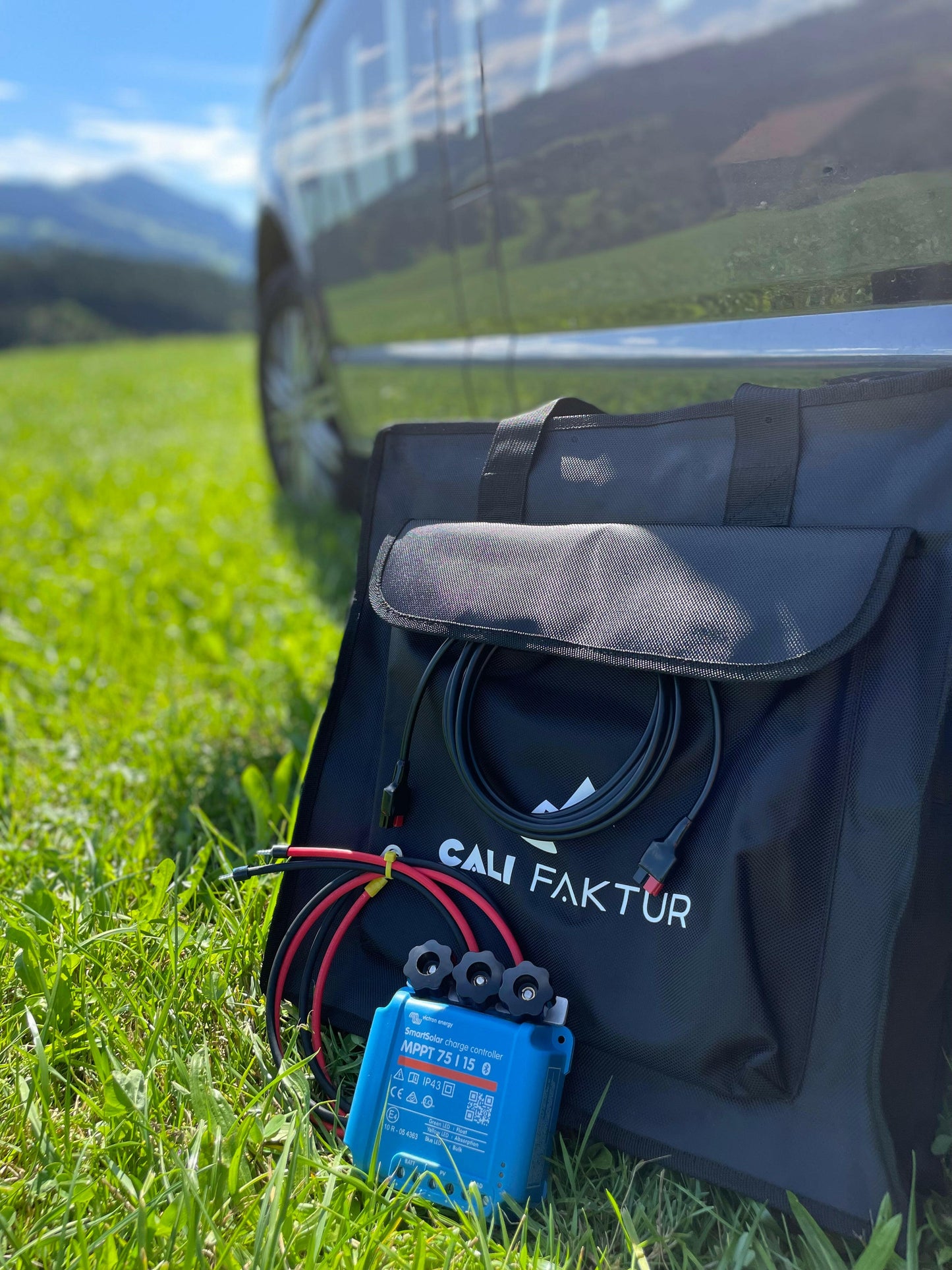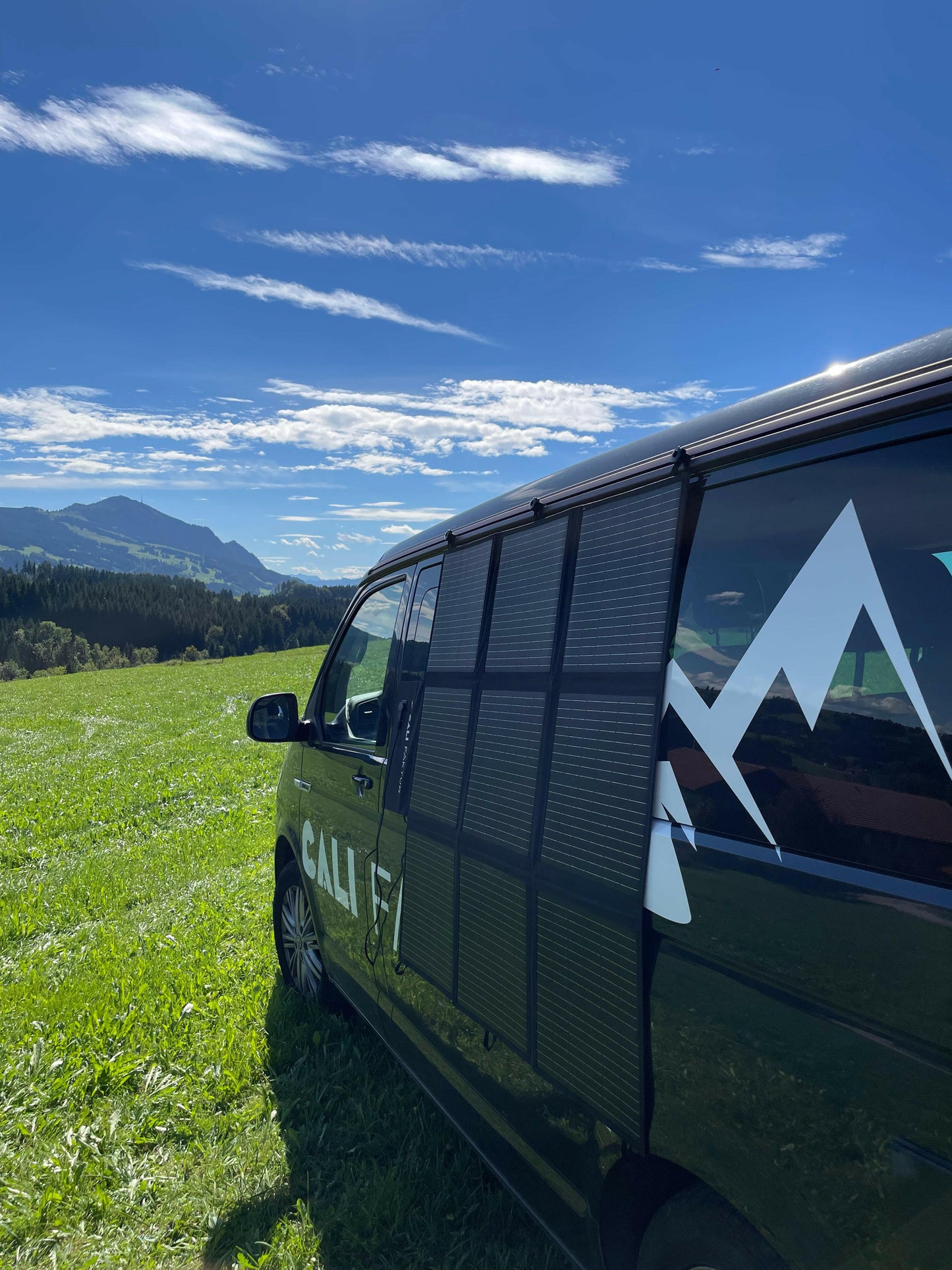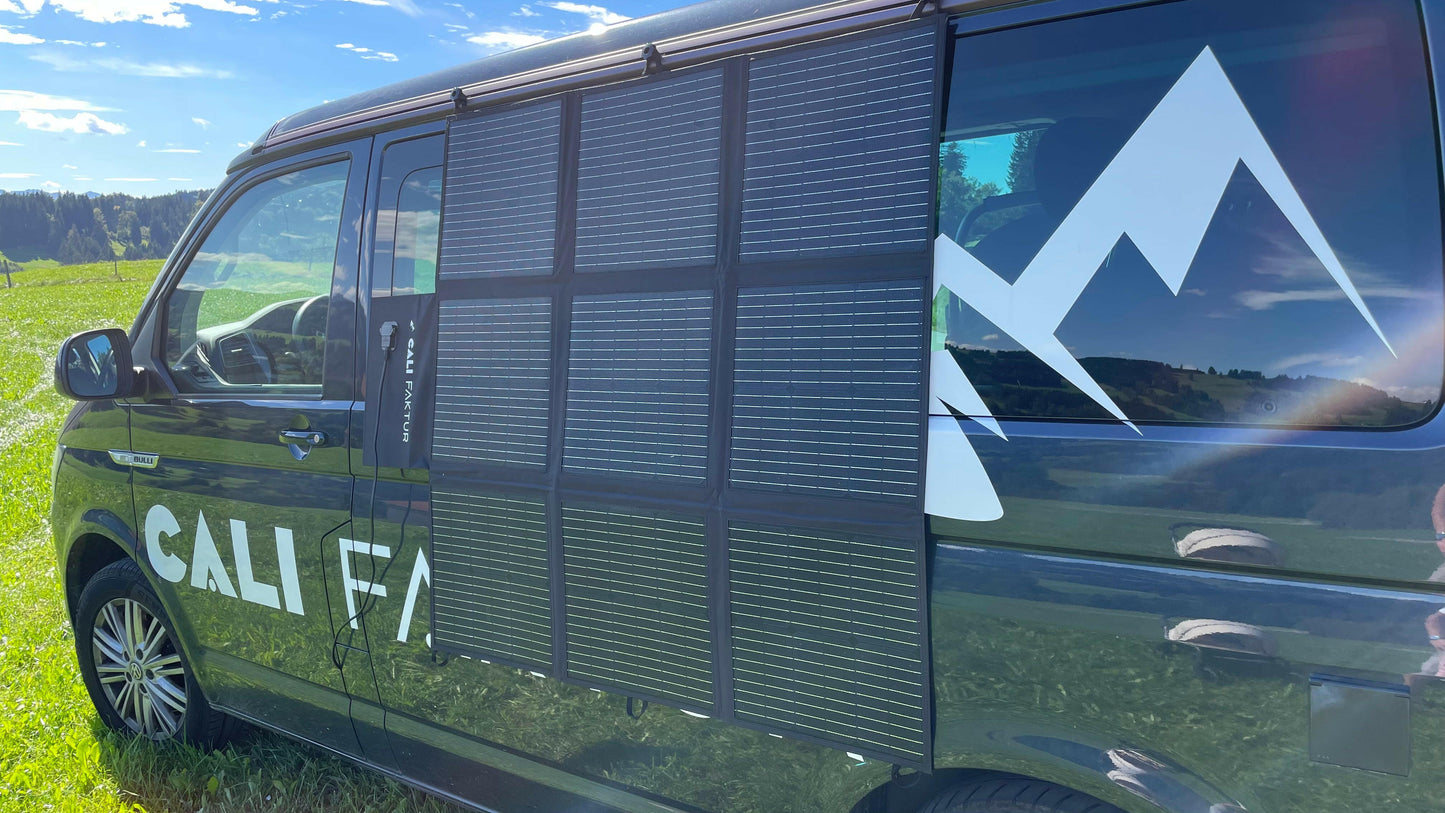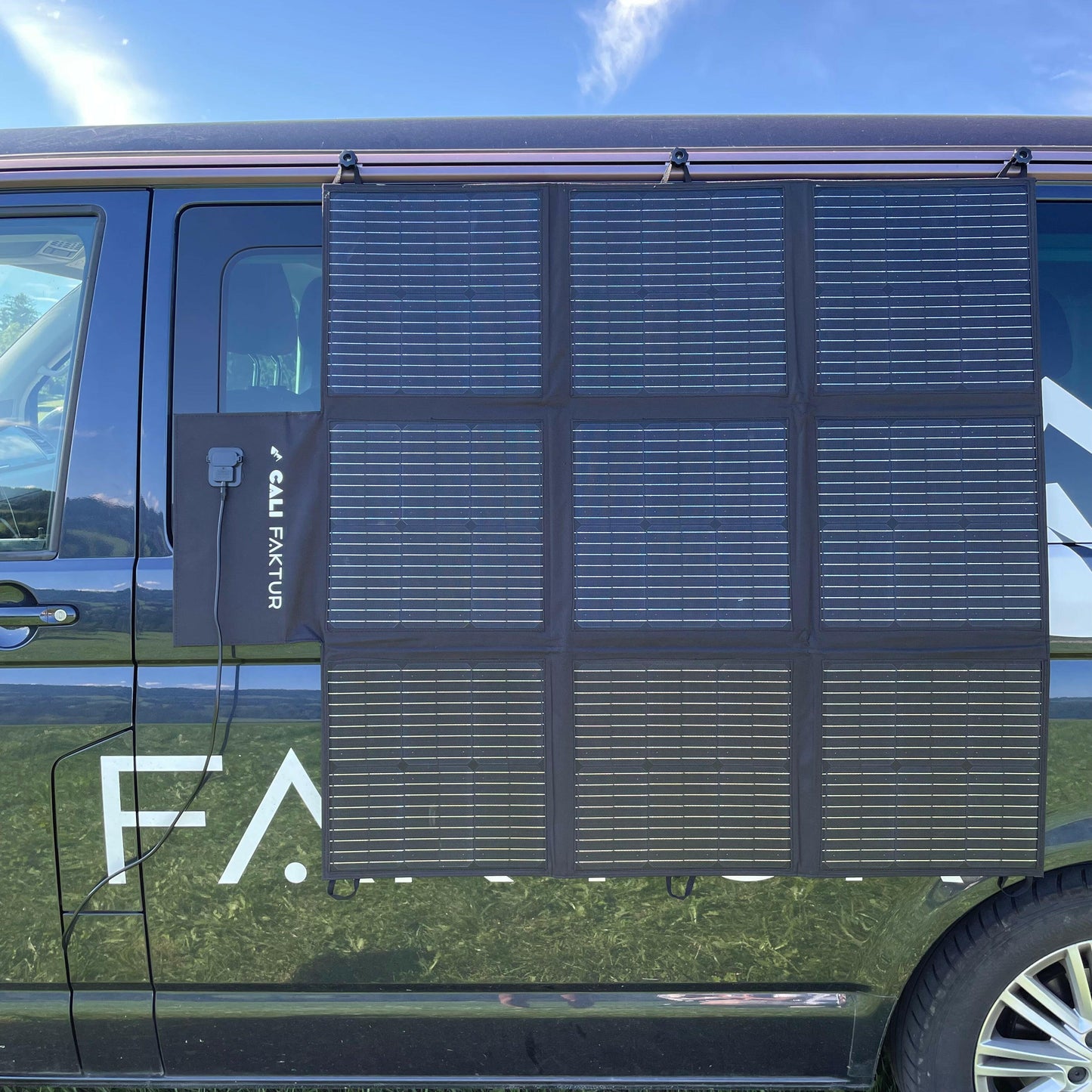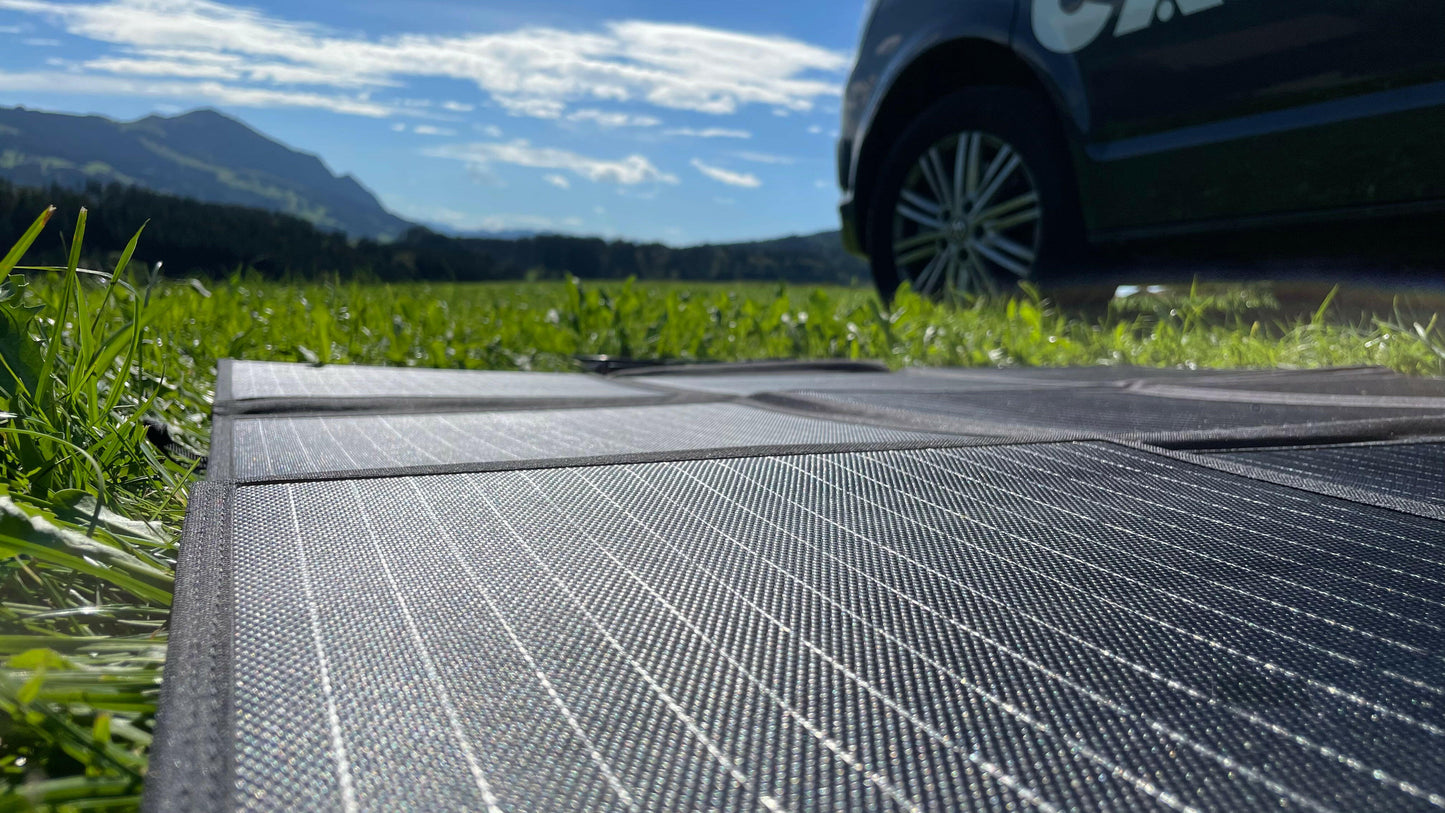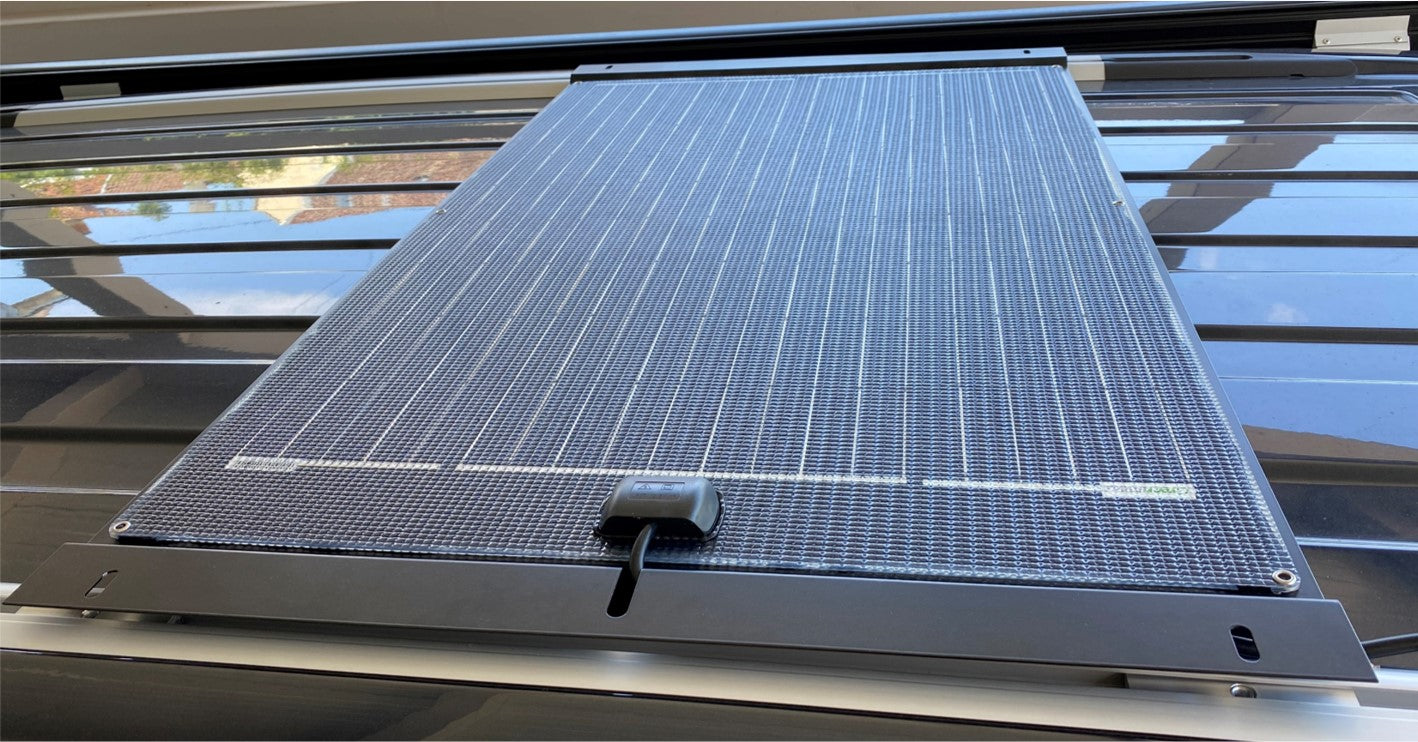 CALIFAKTUR
Hochwertiges Markenmodul Made in Germany

Clean, stylisch und mit minimaler Aufbauhöhe
Ohne Bohren inkl. detaillierter und einfach verständlicher Montageanleitung
Von Ingenieuren entwickelt, getestet und perfektioniert
Sei frei, unabhängig und flexibel